Frequently Asked Questions
---
Get answers to frequently asked questions about trash pickup
General Questions
Where are you located?

We are located at 7002 SE Delaware Ave.
When is your office open?

We are open Monday through Friday 7 a.m. to 5 p.m.
Can I drop off at your location?

At your convenience, we can take residential trash, appliances, and yard waste at our location. Please stop at the front office as there will be a charge. Charges are based on volume rather than weight. We are open Monday thru Friday, 7 am to 5:00 pm.
Will you provide me with a trash can?

A residential 95-gallon trash can will be provided with your service.
Where do I place my cans?

No more than 2 feet from the street with the handle and wheels toward the house. At least 4 feet from your mailbox, other cans, or obstructions.
What time should I have my trash out?

Please have your trash to the curb by 6am or the night before your scheduled pick-up day.
What is considered a bulky item?

Some examples of bulky items would be couches, mattresses, box springs, tables, etc. We cannot pick up anything more than 6 feet in length and it must be manageable by one person.
How can I get on the schedule for the pickup of appliances or bulky items?

Give us a call or email us to get specifics.
What holidays are you closed?

ASI observes the following holidays:

New Year's Day
Memorial Day
Independence Day
Labor Day
Thanksgiving Day
Christmas Day

When the holiday falls on a weekday we will be running a day behind. If the holiday is on Saturday or Sunday, we will be running on normal schedule. Please refer to our calendar.
Recycling & Yard Waste Questions
What is allowed in recycling?

It is best practice to follow MWA guidelines.
What is allowed in yard waste?

It is best to follow MWA guidelines.
When will you pick up yard waste?

We service yard waste on Wednesday and Thursday in Ankeny with prior notification. Refer to our yard waste section, under the residential services tab, for more information.
Can I mix yard waste with my trash?

We do not accept yard waste with trash. There is a special pickup for yard waste.
Billing Questions
How much are your residential services?

Cost is based on location and services needed. Please email or call the office for specifics.
Do you have a dropbox for my payment?

We do not have a dropbox. We accept payments in the office, over the phone, or via mail.
Do you have a fuel surcharge?

Unfortunately there are some costs we cannot control. The escalating costs of fuel and environmental compliance have had a tremendous impact on our industry. In the past, we have tried to avoid passing the fluctuating costs on to the customer. In order to be fair to all parties involved, the fuel charge will be a fluctuating percentage. As the price of fuel rises, the fuel charge has been implemented. It may fluctuate at fuel costs fluctuate.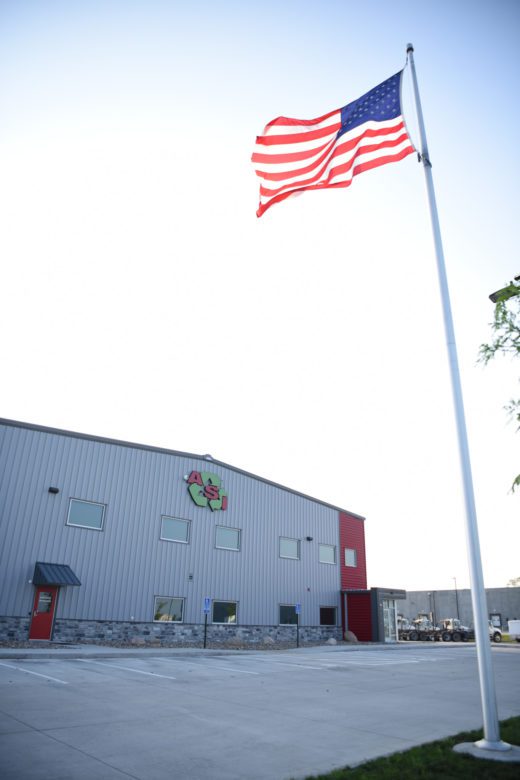 ---
Ready to get started?
Requesting service is quick and easy. Just fill out our online form and one of our helpful customer service representatives will get back to you ASAP.